ABOUT US
Our experience and hard work will make your project successful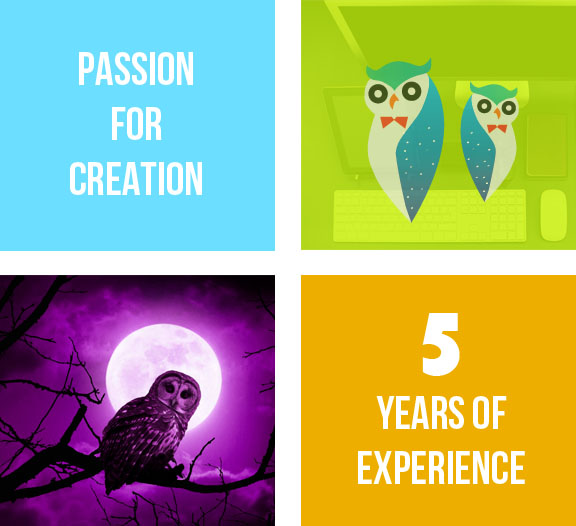 Why the name "Owlsyard?"
Owls are nocturnal bird. They are symbol of "wise" in many culture. In addition, Owls hunt rats and harmful insects, thus helps human being. Likewise, we work at night and deliver quality services that helps our clients to grow more.
Owlsyard has very low overhead. No fancy office, no snooty receptionist, no latte-sipping sales weasels. Just hard-working web and graphic design professionals who love creating cool interactive experiences. We are a small studio. We only take on projects from clients committed to developing high-end web sites.
If you need a website with all the bells and whistles, contact Owlsyard. Database integration, video, audio, eCommerce — no problem. Some firms love to build complicated sites. Not us. We choose the simplest tool that will effectively accomplish a task. Simple sites load faster, are easy to use and are less prone to problems. Most of our clients have fun working with us. We make all process easy and pleasant. We speak in plain English, not techno-babble. And we love what we do for a living.